Ensto E models for

eMabler

hardware integrations
This is an overview of the electric vehicle device from the context of connectivity. We look into the connectivity possibilities, as well as ease of installation from a connectivity perspective.
Major benefits of choosing this electric vehicle charger
Ensto EVB or EVF EV charger can be configured to support multiple types of communication use cases. It contains several settings options through which behavior can be tailored to the needs of the owner.
Ensto EVB or EVF has an easy to access configuration page:
You can either connect to the same network where the charger has been set-up and access the device with an IP address. Keep in mind you will need to know the IP address where the charger has received the network setup.

Or you can plug in a basic USB cable between your laptop and the charger to access the same set-up page via your browser.
There are also possible options to load configurations via pre-setup USB storage (USB memory stick).
Drawbacks of choosing this product
User needs to be well informed of the electric vehicle charging concepts and internet communication in general. As the product offers so many configuration options, users may get lost in the different options if they don't have prior knowledge of the concept.
The device network needs to be secured to prevent access to the configuration pages of the charger. If this charger is installed to open internet, the configuration would be visible to everyone by default.
Who is this for?
Ensto EVB and EVF are mainly focused on public and semi-public charging networks. EVB can also be used for larger home charging locations, for example, in housing condominiums.
Ease of integration
The communication protocols this device range provides are:
OCPP 1.5 (with SOAP)

OCPP 1.6 (with SOAP or JSON)

Proprietary binary version of both OCPP versions
It has full coverage of all the use cases of the OCPP standard, also Smart Charging features of 1.6
Basically, the integration was quite easy, the only challenge might be that you really need to know beforehand how you wish the charger to behave. There are so many configuration parameters to choose from that setting up a good config might take a while.
Where to buy the product or service
Take-Home Message
This is a good product when you are building charging sites with several chargers. The overall aim has probably been for public networks, but the EVB model also works on apartment building home charging, or company charging. The current price point might be just too expensive for home charging in general. Product's mechanic structure is not ideal for harsh climate.
Looking for other product reviews by eMabler? Here is the complete list of what we already done.
---
eMabler
Based in Helsinki, Finland. We believe that eMobility is the way forward, having worked in the industry for over a decade and we see a great boom in eMobility. We've also seen many platform providers develop closed ecosystems and realized that there's a need for a more flexible solution that focuses on end-user experience.

That's why we decided to build an open platform that lets you integrate your EV charging data into any existing systems, please contact us.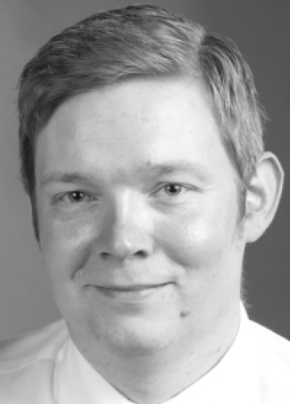 Ville Parviainen
Ville has 10+ years experience in software development, digitalization, content management and web-based services from banking, insurance, telecom and eMobility (B2B/B2C). Ville is actively involved in eMobility standards and technical development in the industry.