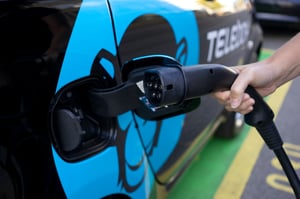 Open platform
Scale your business with your existing assets
What eMabler does
eMabler connects EV charging with your business
Build your charging network by combining
Existing and new payment applications
Chargers from multiple vendors
Data from different systems
External charging networks
to ensure better customer experience and business scalability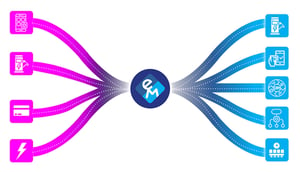 Craft your solution
Control chargers, make changes and manage your service via our APIs and react with other systems by listening to our push messaging.

Take your EV charging service to the next level. And the next. Proven to work with tens of thousands of chargers.

Introduction
Electric vehicle charging platform
With our EV charging platform you can gain full and real-time access to all your EV charging data and build new revenue streams with the data.
We are a charge point manufacturer-independent EV charging platform. Don't allow any hardware to restrict your success.
EV charging service is high volume and low margin service. Combined with energy management it is the game-changer.
Our API-first cloud-native and cost-efficient platform enables you to control, manage and scale your EV charging business and provide a better user experience.
Some companies using eMabler platform