How to improve EV charging reliability
We at eMabler, especially myself, have been part of the vehicle revolution for several years now. We have gained access to many players on the market and have seen the good and the bad of the current ecosystem. There are so many companies coming into the market with different products for the electric vehicle ecosystem. This is why we have started a hardware review series where we analyze different products and services that are coming to this field.
Why we do this
We have recognized hundreds of device manufacturers operating in Europe alone; and we constantly get asked which manufacturers we support and whether or not we have any views on the different player's solutions. These are some of the main reasons why we have decided to publish our findings of the different products we work with; to bring an independent view on the hardware jungle.
For whom
The target audience for these reviews are charging station owners, operators and installers who will be working with the devices every day. We also hope this will help charge point manufacturers to improve their products and make electric vehicle charging easier. We aim to bring an overall review from the scope of connectivity. We do touch base on some technical aspects of the products, but will not dive too deeply into this aspect
Structure
These hardware reviews consist of the following topics:
Major benefits of choosing this product
Here we try to share our view of what is absolutely brilliant about this product and what it does well
Drawbacks of choosing this product
We share our findings of what could be improved on the product, and what we found difficult when implementing the product on our own system
Who is this product for
Our conclusion on what type of charging installations this product is aimed for
Ease of integration
Our experiences while doing the integration to the product.
Where to buy the product
Take-Home Message
General summary of our findings of the product
Make sure to bookmark this page as we will list all the published reviews here.
Review - Ensto EVB and EVF models for eMabler hardware integrations
Review - ABB Terra for eMabler Hardware Integrations
Review - Alfen models for eMabler hardware integrations
Review - Garo Wallbox chargers for eMabler hardware integrations
---
eMabler
Based in Helsinki, Finland. We believe that eMobility is the way forward, having worked in the industry for over a decade and we see a great boom in eMobility. We've also seen many platform providers develop closed ecosystems and realized that there's a need for a more flexible solution that focuses on end-user experience.

That's why we decided to build an open platform that lets you integrate your EV charging data into any existing systems, please contact us.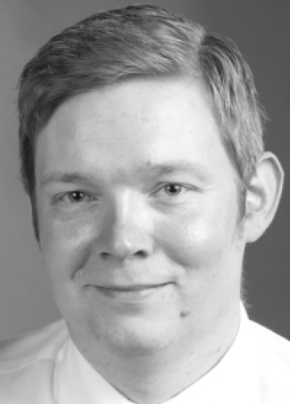 Ville Parviainen
Ville has 10+ years experience in software development, digitalization, content management and web-based services from banking, insurance, telecom and eMobility (B2B/B2C). Ville is actively involved in eMobility standards and technical development in the industry.