eMabler and CGI have entered into a partnership aimed at accelerating the roll-out of electric vehicle charging services and enhancing the overall user experience. This collaboration commences in Sweden, where the electric vehicle market is surging, and many of CGI's clients view it as both a business opportunity and a means to seamlessly integrate electric vehicle charging services into their existing processes and IT systems – many of which have been delivered, integrated, and are maintained by CGI.
Global Electric Vehicle Expansion
According to the Global EV Outlook 2023 report, the worldwide electric vehicle fleet is set for rapid expansion. Presently, there are approximately 35 million electric vehicles on the road, and this number is projected to surge to 300-350 million by the end of this decade. The Nordic countries are leading this transition, with over 50% of new vehicles being electric.
Seizing the Charging Opportunity
Data from eMabler in Norway reveals that over 80% of electric vehicle charging occurs while vehicles are parked at home or at the workplace. This presents a compelling opportunity for energy companies, parking operators, retail, and hospitality to name a few.
CGI's Role in eMobility Integration
CGI is a trusted partner for various companies, including energy providers, eager to integrate electric vehicle charging into their operations and capitalize on this emerging market. With CGI's extensive IT consulting services, integration capabilities, and IT management, they offer customers a streamlined and secure entry into the realm of eMobility.

eMabler's Seamless Integration Solution
eMabler contributes its deep expertise in electric vehicle charging and its Open EV Charging Platform, now seamlessly integrated with CGI's BFUS - Business for Utilities Suite. The BFUS is widely used by utilities to manage their customers, services, and billing. This partnership introduces a connector merging both systems, creating a fully integrated solution that significantly enhances the operational and user experience for both end-users and CGI's clients.
eMabler's Vision of Seamless Integration
Juha Stenberg, CEO and Co-founder of eMabler expresses excitement about the partnership with CGI. The vision is to seamlessly integrate electric vehicle charging services with existing IT systems to provide the best user experience and access valuable real-time data, enabling the development of new services and revenue models.
The partnership will be introduced on October 19th in Stockholm, Sweden.
For additional information:
Juha Stenberg
CEO, Co-Founder
+358 400 57 5579
juha@emabler.com
Leif Egge
Chief Customer Officer
+47 97 486 910
leif@emabler.com
About CGI
Founded in 1976, CGI is among the largest independent IT and business consulting services firms in the world. With 91,500 consultants and professionals across the globe, CGI delivers an end-to-end portfolio of capabilities, from strategic IT and business consulting to systems integration, managed IT and business process services and intellectual property solutions. CGI works with clients through a local relationship model complemented by a global delivery network that helps clients digitally transform their organizations and accelerate results. CGI Fiscal 2022 reported revenue is $12.87 billion and CGI shares are listed on the TSX (GIB.A) and the NYSE (GIB). Learn more at cgi.com.
Dive deep into how energy companies can exploit electric vehicle charging in the energy transition. Download the white paper "Navigating the Energy Transition: EV Charging Strategies for Energy Companies". The future is electric, and the time to plug in is now
---
About eMabler
eMabler, headquartered in Helsinki, Finland, champions the future of eMobility, having enriched the industry for over a decade. Our customers manage tens of thousands of connected EV charging points on our Open EV Charging Platform, facilitating millions of charging sessions annually. Recognizing the limitations of closed ecosystems, our focus remains on delivering adaptable solutions that prioritize the end-user experience. Dive deeper into our vision and offerings at emabler.com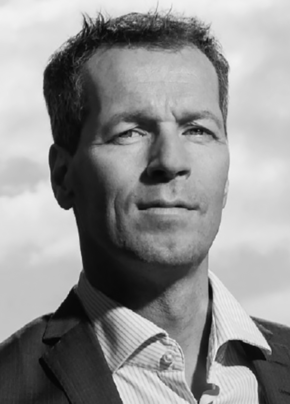 Juha Stenberg
Juha, CEO and Co-founder at eMabler, has +20 years of experience in eMobility, energy management, digital home and consumer services, of which +10 years as CEO in VC-funded start-ups in B2B, B2C and B2B2C. Juha started his eMobility career at Fortum Charge & Drive, and then he worked as an eMobility consultant when Virta was founded. Before eMabler, he led Ensto's charge point business. Juha's key thesis in eMobility is "it is about user experience and energy management.