A blue-print for energy companies to offering EV Charging Services
The energy sector is undergoing a revolutionary shift. Known as the "energy transition", this transformation encompasses a series of concurrent changes that impact the sector at large. From the surge in electric vehicles to the rise of renewable energy sources, the landscape is evolving, and energy companies must adapt to thrive.
In this article, drawing from our detailed "Navigating the Energy Transition: EV Charging Strategies for Energy Companies" white paper, we discuss the changing dynamics of the energy market, the role of electric vehicle (EV) charging services, and the strategy energy companies must adopt to stay ahead.
The Winds of Change
Historically, energy companies have operated in a somewhat predictable environment. However, the accelerating energy transition has made the status quo unsustainable. Customers today are more informed, climate-conscious, and eager to embrace technological innovations. Recent surveys highlight that a staggering 80% of customers feel underserved by their electricity providers. This gap in the market is leading to the rise of new players, such as retail giants and telecom operators, eager to capture the consumer's attention using EV charging as their vanguard.
Nordic - The Vanguard of Energy Innovation
The Nordic electricity market offers a glimpse into the future of energy. With significant investments in renewable energy, a robust grid, and early adoption of smart meters, the Nordic countries have achieved impressively low carbon footprints. Particularly, when it comes to eMobility, the Nordics are leading the charge, with Norway witnessing a whopping 90% of new vehicle registrations being electric.

Electric Vehicle Charging – A New Frontier
EV charging services represent a golden opportunity for energy companies. They are quintessentially digital, offer immense scope for energy management, and are on track to become mainstream. Data from the Nordic market, for instance, reveals that a significant 85% of EV charging occurs at home, reinforcing the importance of private EV charging services and their potential for energy management.
Choosing the Right Ecosystem Strategy
Our collaboration with the Hanken School of Economics helped us deep dive into the debate around open vs closed ecosystem strategies in the eMobility realm. Our findings suggest that while closed ecosystems might offer short-term cost control, open ecosystems promise better customer experiences and long-term cost advantages. Companies rarely operate at the extreme ends of this spectrum, but understanding where they want to position themselves is crucial.
Blueprint for an Open EV Charging Strategy
For companies eager to embrace an open EV charging strategy, two critical focus areas emerge. Firstly, maximizing internal synergies by leveraging existing assets, such as CRM and IT infrastructure. Secondly, enhancing customer engagement by integrating EV charging services with other digital offerings. This not only improves the customer experience but also taps into the potential of other ecosystems, like payment and parking services.
Charting the Path Forward
As the energy landscape continues to evolve, the call to action for energy companies is clear. Embrace the change, focus on customer-centric strategies, and invest in sustainable technologies. The Nordic region offers a roadmap for this transformation, and with EV charging services at the forefront, the future of the energy sector looks electrifyingly promising.
In conclusion, the journey ahead for energy companies is undoubtedly challenging. Still, with the right strategies in place and a focus on collaboration and customer engagement, they can not only navigate this transition but also emerge as leaders in a brave new world.
Dive deep into these insights and more in our comprehensive white paper on "Navigating the Energy Transition: EV Charging Strategies for Energy Companies". The future is electric, and the time to plug in is now.


---
eMabler
eMabler, headquartered in Helsinki, Finland, champions the future of eMobility, having enriched the industry for over a decade. Our customers manage tens of thousands of connected EV charging points on our Open EV Charging Platform, facilitating millions of charging sessions annually. Recognizing the limitations of closed ecosystems, our focus remains on delivering adaptable solutions that prioritize the end-user experience. Dive deeper into our vision and offerings at emabler.com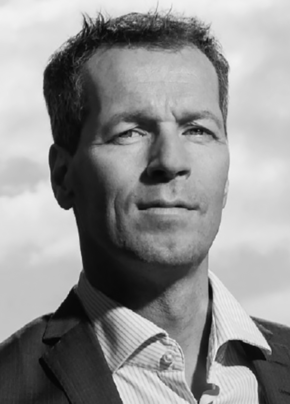 Juha Stenberg
Juha, CEO and Co-founder at eMabler, has +20 years of experience in eMobility, energy management, digital home and consumer services, of which +10 years as CEO in VC-funded start-ups in B2B, B2C and B2B2C. Juha started his eMobility career at Fortum Charge & Drive, and then he worked as an eMobility consultant when Virta was founded. Before eMabler, he led Ensto's charge point business. Juha's key thesis in eMobility is "it is about user experience and energy management.