Helsinki, Finland - November 7, 2023 - eMabler, the leading EV charging platform provider is rapidly expanding across Europe and is thrilled to announce two significant additions to its Board of Directors. Thomas Daiber and Vesa Silaskivi, highly experienced eMobility experts, have joined the company to further accelerate its growth in the electric vehicle (EV) charging market.
Thomas Daiber: A True eMobility Pioneer
Thomas Daiber brings a wealth of experience to the eMabler team. His journey in the eMobility sector began as a pioneer in 2008, working for renowned major German car manufacturers and energy companies such as Mercedes, Porsche and EnBW. Daiber's career trajectory in the industry saw him building up Hubject, the leading worldwide EV charging roaming hub, as CEO. Currently, he holds the position of CEO and Founder of Cosmic Cat, a boutique advisory that specializes in aiding innovative ventures in New Mobility and Smart Energy.
Daiber's extensive background in the sector makes him an invaluable addition to eMabler's board, as the company seeks to expand its presence and maintain its leading position in the fast-evolving eMobility market.
Vesa Silaskivi: Accomplished Board member and Smart Mobility Pioneer
Vesa Silaskivi is another esteemed Smart Mobility professional to join eMabler's board. With an extensive history of serving on the boards of various growth companies, Silaskivi brings his substantial expertise to the company. Most notably, he was a long-term Chairman of the Board at Virta, a prominent electric vehicle charging provider. Silaskivi also has a broad experience in mobility-as-a-service, transportation and electricity sectors, which enables eMabler to integrate into this ecosystem with its API-first offering.
Silaskivi's experience in steering growth companies toward success, combined with his deep understanding of the eMobility industry, will be pivotal in eMabler's expansion strategy.
Continuity in Leadership: Torsti Tenhunen Remains Chairman
In this period of change and growth, Torsti Tenhunen will continue in his role as Chairman of the Board, ensuring continuity in leadership. Ville Parviainen will also retain his position as a board member, contributing to the company's continued development and expansion efforts.
Juha Stenberg, CEO and Co-founder, Expresses Delight
Commenting on the exciting developments within eMabler, Juha Stenberg, the CEO, and Co-founder, expressed his enthusiasm for the future. "I am delighted that these two valuable individuals have joined eMabler as board members. We are in an exciting phase as we have grown rapidly in our home market, the Nordics, and have achieved the market leader status in Norway, the most advanced eMobility market globally. We also have remarkable customers in Western Europe, and now it is time to grow even faster, both in our home market and in Europe."
Stenberg also took a moment to recognize the contributions of outgoing board members, Pekka Manninen and Kai Keituri. "I want to thank Pekka Manninen and Kai Keituri for their board memberships during the start of the company. They were valuable members of the company to get started and find our path to becoming a market-leading EV Charging Platform."
With this impressive addition to its board, eMabler is poised to continue its journey toward becoming a global leader in electric vehicle charging solutions, offering innovative and sustainable solutions for a rapidly expanding e-mobility market. These strategic moves demonstrate eMabler's commitment to staying at the forefront of the industry, fostering growth, and shaping the future of electric mobility.
As eMabler continues its upward trajectory, these appointments solidify its position as a dynamic and visionary leader in the e-mobility sector, dedicated to powering the transition to a cleaner, more sustainable future.
---
About eMabler
eMabler, headquartered in Helsinki, Finland, champions the future of eMobility, having enriched the industry for over a decade. Our customers manage tens of thousands of connected EV charging points on our Open EV Charging Platform, facilitating millions of charging sessions annually. Recognizing the limitations of closed ecosystems, our focus remains on delivering adaptable solutions that prioritize the end-user experience. Dive deeper into our vision and offerings at emabler.com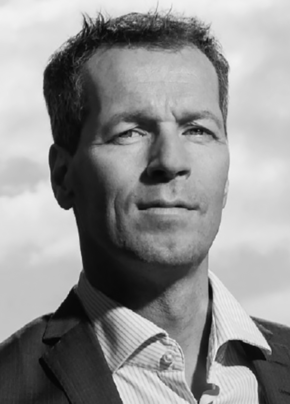 Juha Stenberg
Juha, CEO and Co-founder at eMabler, has +20 years of experience in eMobility, energy management, digital home and consumer services, of which +10 years as CEO in VC-funded start-ups in B2B, B2C and B2B2C. Juha started his eMobility career at Fortum Charge & Drive, and then he worked as an eMobility consultant when Virta was founded. Before eMabler, he led Ensto's charge point business. Juha's key thesis in eMobility is "it is about user experience and energy management.