Alfa Power is an award-winning Electric Vehicle Charge Point Operator (CPO) based in Leeds, United Kingdom.
Since its early days, Alfa Power has played a significant role in supporting the transition of the UK market toward the widespread uptake of electric vehicles (EVs).

Alfa Power has helped promote business and job growth alongside manufacturing uptake by providing infrastructure in key locations around the UK. Alfa Power comprises a strong management team with a wealth of commercial "hands-on" experience across multiple industry sectors and decades of knowledge in establishing and running successful businesses across various sectors.

In partnership with the eMabler platform, Alfa Power can now offer a more responsive and intuitive service through its in-house/native mobile application. Native Mobile applications give customers a better user experience and 360-degree visibility of the transaction process, allowing them to manage, monitor, and pay for charging sessions at public charging points with unmatched ease and reliability.
Alfa Power's priority is service quality through a high concentration of charger availability. We aim for an Alfa Power EV Charger to be within easy reach of any EV Driver in the UK. The eMabler platform significantly improves end-user charging transactions' reliability and lowers overall running costs by using a fully transparent charger configuration management tool. eMabler has also worked to enable Apple and Google Pay payment options, adding extended functionality, reliability, and ease of use, which Alfa Power will bring to the customer, in partnership with eMabler. A first for the UK market.
Alfa Power uses a variety of AC and DC charging station brands to serve EV Drivers with the highest standards and uptime. This approach puts specific requirements on the EV Charging Platform. eMabler supports multivendor charge point installations, including critical energy management, and provides the same EV Driver Services (EvDS) regardless of the used charger brand. Energy management means all chargers must be connected to a platform that can predict and control charging cycles depending on the energy system's situation.
This will be vital in all markets as electric vehicles become more common, and more electricity will be needed to charge them. In addition, this approach gives Alfa Power the tools to provide best-in-class OPEX EV chargers on the market.
Sami Jassam - Director of Operations, AlfaPower comments: "The flexibility of the eMabler Platform provides Alfa Power with various open APIs' to enable numerous system integrations. This gives Alfa Power a competitive edge over other CPOs, for example, allowing bespoke add-on services to be rolled out to all EV Drivers - instead of competing on charge service price alone."
Download Alfa Power UK, case study here!
About Alfa Power UK
Alfa Power is an award winning Electric Vehicle Charge Point Operator (CPO) based in Leeds. Since being founded in 2017, Alfa Power has pushed the boundaries of the eMobility industry, breaking multiple records over the years.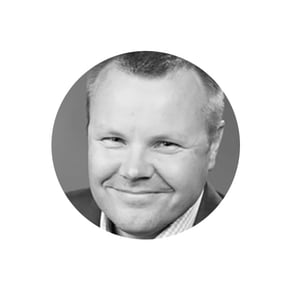 Ilkka Koisti
The unique eMobility market and solution vendor knowledge and their differences give Ilkka the tools to improve your business model, End-User satisfaction and customer loyalty. Ilkka is offering his eight years of expertise as an independent consultant on how to reduce the overall risk, save money, and speed up the Time To Market.