Leif is all about getting the round peg to fit in the square hole.
Leif, what do you do at eMabler?
I work as a bridge between the sales and product development. Commercially focused and with a passion for finding the right path for customer success, especially in regards to getting the customers existing it architecture to sing together with eMabler's e-mobility ecosystem.
What is your background?
My background has been mostly sales and environmental activism related, but since joining the then-infant eMobility scene in 2008, my focus became increasingly centred around technology and its role in accelerating the growth of the industry.
Its always been at the intersection between the capabilities of the charging infrastructure, the EV battery systems and the understanding of the drivers behaviour as a result of both the opportunities and limitations these technologies provide, that you will find the correct angle for how to take the EV business to the next level. I simply love searching for, and rediscovering that angle.
What is it like working at eMabler?
I have worked with software before as well as startups, but this the first time I have worked in a company that is also working on scaling the service across multiple markets / countries at the same time, and that takes a significant amount of curiosity, capability to adapt to the terrain, or appetite for change if you will.
In other words Its hectic and exhilarating at the same time!
Looking away from the camera in a smug and self content way for maximum hero-effect.
When working in such a young industry its also a huge privilege to have so many great colleagues that are either very senior and/or talented as the eMabler team is. There is basically nothing relevant they can't solve and that gives me great confidence in our ability stay ahead of the curve in the years to come.
What do you do when you are not working?
Outside an adorable, generous and loving family that I'm extremely proud of and privileged to be a part of, I have 3 major passions:
The pandemic taught me to appreciate the outdoors in a much deeper way than I did before. So I go on a lot of long cross country ski trips right from my home and into the woods, camping outside, bicycling, and swimming in the lakes. This summer, my ambition is to go on a couple of long pack-rafting trips.
I also love to taste new foods, so I visit new restaurants on a frequent basis and if I really fall in love with a new dish, I will spend weeks trying to reverse engineering them at home. Highlights of such endeavours is probably Tonkotsu Ramen, Kansas City Spare Ribs, and Sichuan Beef in Chilli Oil.
I can also never get enough of dancing, concerts and festivals. Ask me to dance after 2 beers and you will get more than what you thought you ordered.
That's probably the consecrate, and whenever any of the above activities can be combined with being with friends or family at the same time, I'm in my most tranquil state.
---
About Leif:
Leif Egge is a Chief Customer Officer at eMabler. He acts as a bridge between sales and product development and works with eMabler's Nordic Customers.
---
eMabler
Based in Helsinki, Finland. We believe that eMobility is the way forward, having worked in the industry for over a decade and we see a great boom in eMobility. We've also seen many platform providers develop closed ecosystems and realized that there's a need for a more flexible solution that focuses on end-user experience.

That's why we decided to build an open platform that lets you integrate your EV charging data into any existing systems, please contact us.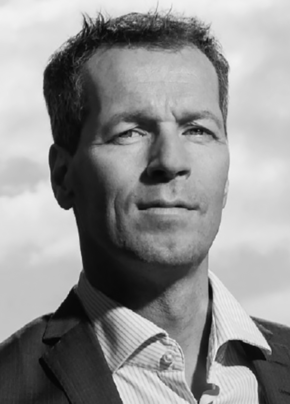 Juha Stenberg
Juha, CEO and Co-founder at eMabler, has +20 years of experience in eMobility, energy management, digital home and consumer services, of which +10 years as CEO in VC-funded start-ups in B2B, B2C and B2B2C. Juha started his eMobility career at Fortum Charge & Drive, and then he worked as an eMobility consultant when Virta was founded. Before eMabler, he led Ensto's charge point business. Juha's key thesis in eMobility is "it is about user experience and energy management.