eMabler is launching new products
eMabler is launching two new products at the Nordic EV Summit to further accelerate electric vehicle uptake and make EV charging easier for the end-users.
The EV charging ecosystem needs to be more end-user centric and offer open APIs. The current situation that EV drivers need to sign up for numerous different services makes the end-user experience poor. eMabler strategy, with the API-first EV charging platform, is to participate in open ecosystems that focus on end-user experience and allow stakeholders to build new business models in eMobility. Unfortunately, this is not always the case, and many stakeholders are stuck with close legacy systems." Says Juha Stenberg, CEO & Co-founder at eMabler.
eMabler Express
eMabler Express is a payment gateway that enables multiple different payment methods. This way charge point operator or owner can offer simplicity in payment for the end-users. This also adds utilization of charging infrastructure. eMabler Express does not require additional hardware and it can be offered to all existing and new charge points.
eMabler Express aggregates different payment methods and payment providers to one interface to the charging network and these methods can be simultaneously used and offered to the end-user.
This is how it works:
Scan QR code or enter charger short URL.

Choose a payment method from several existing and commonly used.

Insert the charging cable.

Accept payment.
The key benefits of eMabler Express are:
Fulfil end-user requirement for easy ad hoc payment.

Comply with upcoming EU regulations regarding ad hoc in EV charging.

Allow users to pay with multiple payment methods with one solution.

Quick to use 3-click payment flow.

Easy and fast onboarding.
eMabler Express makes EV charging ad hoc payment easy and cost-efficient for the end-user.
eMabler Lobby
Installation and commissioning of new hardware is often very complicated and expensive, and most charge point manufacturers have not been able to improve this. Due to this, the cost of e.g. home charging points is often high for the end-user and this delays electric vehicle uptake and we miss the sustainability improvements. eMabler Lobby product radically simplifies the installation and the commission of new charge points. eMabler Lobby makes the installation much faster and unnecessary mistakes are avoided to ensure smooth commission of new charge points.
This is how it works:
Charge point endpoint is directed to the eMabler platform

The installer uses eMabler's easy mobile user interface

The installer can automate the installation process to avoid mistakes and faster roll-out

A new charge point can be transferred to any EV charging platform
eMabler Lobby is a vendor-neutral product and can be used with different manufacturers' charge points.
eMabler Lobby has the following key benefits:
Charge point neutral. Works with OCPP charge point.

The installer will use an easy-to-use mobile interface.

Installation time is dramatically reduced.

Cost-efficient. The product does not add any cost to the charge point.
eMabler Lobby makes charge point installation hassle-free and cost-efficient.
We create a more sustainable future by making eMobility more accessible with our API-first electric vehicle charging platform.
For more information about these products, please download the product cards or contact us.
---
About the author:
Juha Stenberg is a CEO and Co-Founder at eMabler and has +10 years of eMobility experience.
Juha started his eMobility career at Fortum Charge & Drive, then worked as an eMobility consultant when Virta was founded and before eMabler he led Ensto's charge point business.
---
eMabler
Based in Helsinki, Finland. We believe that eMobility is the way forward, having worked in the industry for over a decade and we see a great boom in eMobility. We've also seen many platform providers develop closed ecosystems and realized that there's a need for a more flexible solution that focuses on end-user experience.

That's why we decided to build an open platform that lets you integrate your EV charging data into any existing systems, please contact us.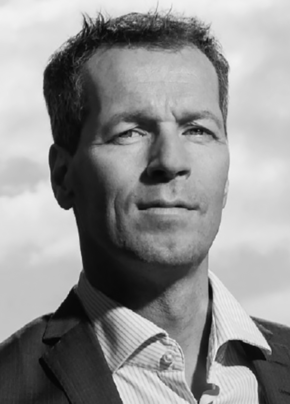 Juha Stenberg
Juha, CEO and Co-founder at eMabler, has +20 years of experience in eMobility, energy management, digital home and consumer services, of which +10 years as CEO in VC-funded start-ups in B2B, B2C and B2B2C. Juha started his eMobility career at Fortum Charge & Drive, and then he worked as an eMobility consultant when Virta was founded. Before eMabler, he led Ensto's charge point business. Juha's key thesis in eMobility is "it is about user experience and energy management.