Meet Juha Stenberg Co-Founder and CEO at eMabler
What do you do at eMabler?
As the CEO of eMabler, my role is to scale eMabler into a globally leading API-first EV charging platform. Electric vehicles play an important role in making transportation more sustainable. Electric vehicles need charging at homes, workplaces and public places. This needs to be easy for the end-user and sustainable business for our customers and partners. We enable this!
In startups, work involves a lot of different activities that must be done, and we must succeed in most of them. I estimate that about 60% of my time goes with building our customer and partner base. This involves helping them to build and launch competitive EV charging services and how to price, invoice and bundle with other products and integrate with different systems, what value add services deliver and which partners to use. eMobility and EV charging is a new industry, and we must contribute to our customers' and partners' business planning and help them in their business planning. The remaining 40% varies per week and includes marketing, planning about our product, roadmap and finding new talent. Then during an investment round, a lot of my time goes into those discussions and activities. I don't code but have worked long enough in technology companies that I understand the opportunities, business models and challenges SaaS business has.
My opinion is that startup founders need to wear a lot of hats, even the ones outside their comfort zone. There are so many things that need to be done and, in the beginning, it is the founders' responsibility to do those. This of course means longer days and less free time. This is also rewarding as you can learn new skills, test your mental strength and competence. Then at some point, you can hire someone to take over and continue that role better. Failing is also "part of the plan", even recommended to test the limits and learn, but it is critical how fast the startup team identifies and fixes the problems that matter. I would say this is for me the biggest difference if I were working for a startup or a corporate.
Juha, what is your background?
I have a relatively long history in the telecom industry and startups, and these both are very useful in managing eMabler. When I worked in the telecom industry it became digitalized. I see the same disruption and digitalization happening in the energy sector right now. My experience is that startups are a lot faster to test, implement, fail and re-implement new ideas.
I have both technical and commercial degrees. I completed my bachelor's technical degree first and worked for a couple of years in technical sales. Then I returned to university and got my master's business degree. I see that these studies have been useful but of course, work experience is the most valuable. As things do not always follow schoolbook examples. During my studies, I learned four foreign languages and see this as very valuable. Not always in a business context, but it helps to understand different people and cultures better.
I graduated from the university in early 2000 and entered the telecoms industry. I left Ericsson, and with a couple of customers and a colleague, we founded a company, got investors and scaled it. Then about 10 years ago I got a call from a headhunter that the energy company Fortum was building a business development team to evaluate EV charging and what would be Fortum's role in this business area. Then after a couple of years, I worked as a consultant in a project where Finnish energy companies founded EV charging operator Virta. After this, I started as a CEO for an energy management startup. It is a Nokia spinoff that offers an energy management SaaS platform to energy companies. After that it was time to return to EV charging as I started at Ensto, a Finnish company manufacturing different electrical products, also EV chargers. They had a corporate venture for EV charging business and I was heading it. These were exciting times: with over 50% turnover growth rates, building the team and solutions, Tesla became a credible challenger to the old industry and regulation in the EU changed towards electric vehicles.
How did you end up working for eMabler?
Before eMabler I worked at Ensto and we noticed with the co-founder Ville that there is a need for a platform that enables energy companies to exploit energy transition and digitalization, EV operators to innovate EV charging services and the hotel & retail sector to attract new loyal customers with EV charging. The discussions with our clients started to concentrate on how to integrate EV chargers with customers' existing systems like mobile apps, CRM, parking systems, ERP and energy management. Therefore, we realized that many clients will be facing the same problem and need to have an open EV charging platform to do this. That is why we founded eMabler, to enable our customers profitable business growth in EV charging services. It was this vision that also convinced our investors to participate in eMabler's funding round in early 2021.
I have four children and I see the climate crisis as the biggest challenge mankind must solve. I can already see the changes in our climate so the changes my children will see will be shocking. We burn too much fossil fuels and emit CO2. I want to do more than my share in mitigating this challenge.
The climate crisis is also a huge business opportunity as consumers and regulators demand new products and services to fight against the crisis. Electric vehicles, renewable energy production and smart energy systems are part of the solution.
I have worked in three startups and think that startups are fast enough to introduce new products and services. Of course, corporates play a vital role as these solutions are rolled out at a larger scale, but it is usually startups that start the innovation.
What is it like working at eMabler?
It has been a hectic start. We had our Seed investment round in early 2021 and launched our first product release during summer 2021. I see that this speed of launching a SaaS product during a pandemic is a great achievement. However, working in a startup is not a 100-meter sprint but more like an Ultra run. I see this as the single most important and difficult part in eMabler and probably in many other startups: how do you split the work into shorter targets that deliver results that take you forward on the longer "trail" i.e. the vision we are heading to. The journey has just started, and up to our "sisu"/ perseverance on how we can scale our business and work outside our comfort zones.
We operate in an extremely fast developing industry, so it is important that everyone in the team feels ownership of our purpose to fight against the climate crisis. eMabler and the team can best fight the climate crisis by developing and providing products and services to our customers so that they can build a profitable EV charging business and charging an electric vehicle is easy for the end-users. Only then the end-users will switch to electric vehicles and it will be adopted by the mass market.
Currently, due to the pandemic, we work mainly remotely. It has its benefits: saved commuting time and flexibility. But it also has downsides: it is more difficult to get to know your colleagues as a person, meeting new customers, and brainstorming with the Teams is a disaster.
eMabler's strategy is to provide an API-first EV charging platform. This means we enable our customers to integrate EV charging services with their existing and new systems and processes. We see a clear need to provide a better end-user experience by integrating EV charging service to existing apps, invoicing systems, building management systems and Virtual Power Plant services. We have now launched our first products and continue our journey in developing more value-add to our customers and partners. We must constantly make sure that we have product-market fit, our marketing gives the right message and our team knows what they are expected. This work never ends.
What do you do when you are not working?
Currently, my work takes a lot of time, but during my leisure time, I do sports and train foreign languages. I am hooked to DuoLingo. It is an excellent app to practice and keep up with foreign languages. I have currently over 700 days streaks.
My long-time passion is long-distance running. I started it during my military service, as in Finland all young men are drafted into the service for about one year. Then I have continued it throughout my life and would say it has shaped my personality quite a lot. I run about 2 000 km per year and during the summer I also do some road cycling and open water swimming. I have completed a couple of ultra runs, and tens of shorter distances. A couple of years ago a friend of mine persuaded me to participate in an Olympic triathlon and it was a fun experience and I have done a few more since then. When I was younger, I competed in swimming and this background helps me in Triathlon, but I am probably the slowest biker on the road. Alpine skiing is my other passion and I have done it since I was a kid and try to have one +1-week trip to the Alps every year and ski with my friends and sons.
---
eMabler
Based in Helsinki, Finland. We believe that eMobility is the way forward, having worked in the industry for over a decade and we see a great boom in eMobility. We've also seen many platform providers develop closed ecosystems and realized that there's a need for a more flexible solution that focuses on end-user experience.

That's why we decided to build an open platform that lets you integrate your EV charging data into any existing systems, please contact us.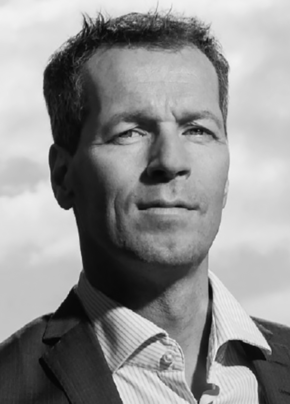 Juha Stenberg
Juha, CEO and Co-founder at eMabler, has +20 years of experience in eMobility, energy management, digital home and consumer services, of which +10 years as CEO in VC-funded start-ups in B2B, B2C and B2B2C. Juha started his eMobility career at Fortum Charge & Drive, and then he worked as an eMobility consultant when Virta was founded. Before eMabler, he led Ensto's charge point business. Juha's key thesis in eMobility is "it is about user experience and energy management.