Why use EV charging APIs in the energy transition
66% of energy companies do not have sufficient means to integrate their EV charger offering. 89% suffer from vendor lock. How can systems with open EV charging APIs help with dealing with these issues?'
As more car manufacturers begin producing Electric Vehicles and their adoption is becoming widespread across Europe and the world, it's no surprise that there's now an increased demand for EV charging infrastructure, public facilities and software.
Energy companies, retailers and businesses are also keenly observing this trend.
To capture a greater proportion of this emerging market and deliver more value to customers, energy companies are beginning to take this opportunity to start offering their own EV charging solutions.
However, they often find that integrating EV power into their suite of services is difficult and it often ends up siloed as its own individual category. Separating EV charging from the rest of the business infrastructure means giving up the competitive advantages of existing customer base, billing relationships, bundled services and shared resources.
There is a solution, however through APIs, energy companies can integrate EV charging into their current systems, providing internal efficiencies and a unified customer experience at the same time.
Here's how.
The rapidly growing EV charging market
The rapidly growing EV charging market has presented a perfect opportunity for energy companies that cater to a wide range of B2B and B2C clients.
People who own Electric Vehicles usually charge their vehicles at home, using their own electricity in the process. Charging their vehicle at work is also common practice, and many employees are now looking for companies that offer this benefit.
Away from the home and office, a rising number of EV drivers are now also looking for easy access to public charging services while they're on the road, such as at shopping centers.
Clearly, the demand is there. So, the question now is: do you have the technology to deliver EV charging solutions that are both convenient and economical for your end-users?
What are the challenges that energy companies face?
There's no doubt that the multi-billion-dollar EV charging industry is a lucrative market for an energy company to enter.
In order to realize the market's potential, it's important first to harness the right kind of technology that can integrate EV charging into your main service platforms and existing user interfaces. This will ensure that you can provide seamless and convenient energy management, comprehensive billing, and support services for your clients.
Recent research shows that there are a number of European energy companies that currently offer EV charging units, installations and maintenance services, however, the majority of these companies still need to develop their systems and offerings in order to remain competitive.
In fact:
66% of these energy companies do not have the capacity to integrate their current business systems and customer base with their EV charging system and offering. As such, they have no choice but to use different systems for their existing business than they use for their EV charging services.
89% of these energy companies state that they are restricted by a vendor lock, meaning they can only use a limited number of charge-point manufacturers.
To be able to offer a holistic EV charging service, generate additional revenue streams, and keep pace with the increasing competition in the market, energy companies need to be equipped with reliable software that can streamline the customer experience and simplify the supply of EV charging units.
The key to success is an API-first platform
In order to achieve business growth through EV charging solutions, your company must effectively bundle its electricity and charging services together and utilize technology to integrate your solution with your current billing, payment and customer support systems. By doing this, you can provide a simple and smooth end-user experience to your customers.
But how do you achieve this?
The answer is simple – software with a robust set of open EV charging APIs.
EV charging API (Application Programming Interface) bridges the gap between applications and servers, so data, information, and functionalities can be securely exchanged.
At eMabler, we provide an API-first platform that enables you to effortlessly integrate your existing customer base, applications, databases, and business systems with the EV charging service that you deliver to your clients.
This means that you can manage your EV charging solutions using your existing interfaces, as well as provide one easy invoice for all your services to each customer – helping you deliver a better user experience and take advantage of cost efficiencies.
Through eMabler's API-first platform, you can also allow customers to utilize profitable energy management services such as peak shaving, electricity price-controlled charging and Virtual Power Plant services.
How can you apply eMabler's API-first platform?
Sometimes the software you're using can limit your ability to offer an outstanding customer experience. However, with an API-first platform, energy suppliers and retailers can unlock the full potential of delivering EV charging services to individuals and businesses.
The eMabler platform allows you to:
Receive real-time EV charging data in your data lake to predict and manage EV charging loads and use them to build new revenue streams
Display information about EV charging services in the customer portal
Deliver data, notifications, and alarms by connecting all systems together – including kiosks, mobile payment alternatives, loyalty programs, and customer service
Easily link with several public charge-point operator (CPO) platforms, so you can allow your customers to charge either at home or in public as part of the same service package
Enable customers to monitor their EV charging service with existing mobile apps
These are just a few of the many benefits of eMabler's API-first platform.
At eMabler, we help you to tailor your Electric Vehicle charging solutions to improve your customer experience.
Do you want to optimize API software to supercharge your success?
We recently conducted a survey of 426 EV drivers in Finland.
From our results, we found that 250 drivers that mainly charge their vehicle at home wished that these costs could be added to their existing electricity bill, while 57.1% of those who charge their vehicle at work said they would like the option of an EV charger monitoring service.
With an API-first platform like eMabler's, you can address these concerns, leverage your existing customer base, and gain a sustainable and competitive advantage over your competition by providing a superior EV charging experience.
Book a free consultation today to learn more about how we can help you.
---
eMabler
Based in Helsinki, Finland. We believe that eMobility is the way forward, having worked in the industry for over a decade and we see a great boom in eMobility. We've also seen many platform providers develop closed ecosystems and realized that there's a need for a more flexible solution that focuses on end-user experience.

That's why we decided to build an open platform that lets you integrate your EV charging data into any existing systems, please contact us.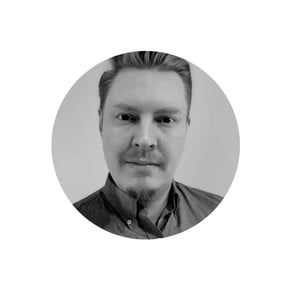 Visa Parviainen
Visa is a business technologist with a diverse background in software and hardware, including IoT, electromobility and business development.