Ten eMobility Market Predictions for 2022
At the start of the year, I want to make a few predictions for the eMobility market for the year 2022. Here's my list:
Nordic countries will continue to lead the EV adaptation. However, Western Europe is narrowing the cap.
Many new EV models will come to market from more traditional players due to emission regulation changes.
Component and material shortages will plague delivery schedules of chargers and cars alike.
Shortages won't be solved this year, especially on battery materials.
Tesla, Volvo, Polestar, Hyundai, and Kia will do better than most others due to better delivery capability.
AFI regulation will begin to affect charger networks even before it is ratified.
Hydrogen will remain an obscure curiosity for road transport powertrains.
Member states will begin the roll-out of chargers on the TEN-T core network.
The ad hoc payment requirement will start to affect charger and CPMS purchases in preparation for AFI regulation.
E-mobility service providers (EMPs) will be challenged by superior competitors.
I will dive deeper into each of these points in the next paragraphs.
Electric vehicle market development
Nordic countries lead Western Europe by about 30 months in EV adoption. I expect this trend to hold, but at the end of the year, Western Europe will have gained 2 months during 2022. In practice, I would expect the sales of fully electric vehicles to more than double in European markets in 2022 compared to 2021.
Many car makers have launched new EV offerings in 2021 in preparation for tightening emissions regulation. Not offering them earlier has been a strategic move on their part, as offering zero-emission vehicles has not been necessary yet from a regulatory standpoint – better to build a demand spike for zero-emission vehicles to ensure they can continue selling gasoline cars as well during the transition.
The supply shortage continues to affect the electromobility industry. Indications from customers' on DC charging – where the devices are more complicated – are pointing to favoring suppliers who have reasonable lead times. The semiconductor shortage will show up as higher prices and longer lead times in chargers over the medium term and will be sorted out eventually (although maybe not in 2022), but the situation with vehicles will continue to become more difficult.
In addition to copper, steel, and semiconductors, electric vehicle manufacturing relies on cobalt and lithium – both materials with high demand and few short-term solutions for availability. Cobalt especially presents a continuous source of uncertainty for battery manufacturing supply chains; approximately 70% of the world's cobalt is mined from the Democratic Republic of the Congo – a central African country perpetually teetering on the edge of chaos. There are alternative chemistries, but the fact remains that cobalt presents a significant risk to EV batteries.
With the battery supply chain playing a crucial part in the battle for EV market share, the companies that have taken the battery supply chain most seriously will likely do well. Here are my predictions on who will be on that list:
Tesla, obviously (major market share and own battery factories)

Volvo and Polestar (good sales figures and collaboration with Northvolt)

Hyundai and Kia (good sales figures and collaboration with SK Innovation as well as being Korean companies, making collaboration with LG and Samsung likely)

Volkswagen (ID line is selling well and collaboration with Umicore and Vulcan)
I'm sure I missed some rising starts – Rivian comes to mind as a candidate in the US eMobility market, but it's hard to say from a European standpoint. Chinese companies – unless you count Volvo – are not on that list for the same reason, it's hard to see from here, but I would expect them to do well in the Chinese eMobility market, in lower-end segments.
EU Alternative Fuels Infrastructure Regulation
The Alternative Fuels Infrastructure Regulation (still at a proposal stage, but everyone seems to behave as its ratification is a done deal) will set a roadmap for the development of supporting infrastructure for electric vehicle charging. The practical implementation of the directive will take several years – the current wording of the proposal targets 2027, but hopefully, local governments will already begin to prepare the implementation of the key points. I'm hoping the current indications will hold and the directive will end up being issued as an EU regulation rather than directive, without much local variation as unified regulation will make it easier for companies to develop compatible solutions across the entire union.
The AFI regulation also talks extensively about hydrogen. I'll be the first to admit that I'm not an expert in hydrogen technologies, but on the level of the whole energy system, I see the deployment of hydrogen as an alternative fuel or storage option as a positive thing. As we transition towards a more renewable energy production mix, the energy market will become more and more volatile. Energy will be overly abundant on windy, sunny days and scarce on others. Hydrogen generation will allow us to store the excess energy in hydrogen and utilize it later. With all that said, I have seen very little practical economic activity around hydrogen. The most active parties in this space are companies like Toyota and Honda who messed up their drivetrain bets and have found themselves struggling to keep up. I expect hydrogen to be primarily relevant in the context of lorries and heavy vehicles in the long term and completely irrelevant through 2022.
The AFI will ensure that the main roads are covered with an extensive suite of charging infrastructure, which will serve to reduce range anxiety and cover the edge cases for long-range EV driving. I predict that local governments will begin the process to introduce additional charging hubs along with the TEN-T core road network in Europe.
Finally, in charger and charge point management system purchases, the ad hoc payment requirement will start becoming more prevalent. What shape this will take will depend on how the wording of the regulation will develop and how market players choose to interpret it. In the end, my prediction is that DC charging sites will be fitted with a credit card reader, and AC charging sites will use a web-initiated payment flow (which can make use of mobile payment apps like Google Pay and Apple Pay as well as QR-codes or NFC tags).
E-mobility market service providers, rethink your business model
During the early days of eMobility, it has been relatively easy to launch an eMobility Service Provider business in public charging. Now I see new entrants to this market, and they will challenge the future of service providers' business: the requirement for ad hoc payment in public charge points, OEMs launching their own service providers business with plug & charge technology, the looming entrance of the tech giants to the space and the prevalence of home charging as primary charging method in the most advanced markets. All this puts the early service providers in a difficult position, and they need to rethink their strategy. We will see consolidation, companies going out of business and some focusing on home charging services.
I will close this post by making one bonus prediction. I predict that most of the errors I make will relate to the following: As a person who thinks about EV charging a lot, I will probably overestimate how quickly things will progress and the developments I expect for this year, will instead come later.
That's it. Contact me in January 2023 to see how badly I was wrong.
Book a free consultation today to learn more about how we can help you with your eMobility needs.
---
eMabler
Based in Helsinki, Finland. We believe that eMobility is the way forward, having worked in the industry for over a decade and we see a great boom in eMobility. We've also seen many platform providers develop closed ecosystems and realized that there's a need for a more flexible solution that focuses on end-user experience.

That's why we decided to build an open platform that lets you integrate your EV charging data into any existing systems, please contact us.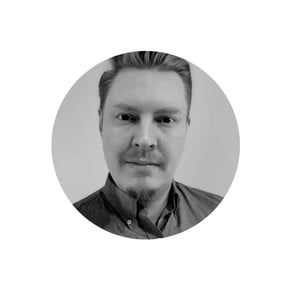 Visa Parviainen
Visa is a business technologist with a diverse background in software and hardware, including IoT, electromobility and business development.