Meet An Tran Full Stack Developer at eMabler
An, what do you do at eMabler?
I am a Full Stack Developer at eMabler. My main responsibility is to work on the front-end side by using React and Material UI and enhance various application programming interfaces (APIs) on the back-end side.
What is your background?
I studied Biotechnology in Vietnam. I worked in the Quality Management Department for about 3 years at Jollibee Corporation Ltd. One day, I decided to study abroad to open my horizon. I choose Finland because I enjoy the snow. Even though I have been living here for almost 5 years, I still enjoy snowflakes falling from the sky. When I first came here, I applied to study International Business, then one day I visited a friend of mine who was studying technology. The moment I saw lines of the code change on the website, it made me curious. After that, I took some online courses to test out if this field suited me, now here I am in this field after graduating at the end of 2020.
How did you end up working for eMabler?
I had an interview with Ville about the job, knowing that I had a chance to choose the front-end stack and build the application from the start. I knew building an app from the beginning would be a challenge but that also excited me. I saw that the company's vision was aligned with mine. The eMabler electric vehicle charging platform is helping to reduce the CO2 levels in the planet, by making it convenient for the end-users to charge electric vehicles.
What is it like working at eMabler?
In the beginning, we worked one hundred per cent remote because of the pandemic. Thanks to daily meetings we keep everybody updated on our work.
Nowadays, we at eMabler work 50% remotely and 50% at the office. This is a good way of working for an introverted person like me. I used to be shy and nervous when we had our meetings, yet during the meetings, my team was very supportive and helped me feel comfortable. Especially since in the beginning I had no idea about electric vehicles and how electric vehicle charging works, how our architecture was designed, what is the OCPP, what is the OCPI and etc. My team is always enthusiastic to help me whenever I need it. Thus, I now feel more open to sharing my thoughts and ideas with my team.

About my job in eMabler, I am responsible for implementing Open Charge Point Protocol - OCPP and Open Charge Point Interface - OCPI functionalities into our web application. Sometimes I write endpoint APIs with .NET and C#. Using ouds and pipelines is also a part of our working routine.
What do you do when you are not working?
I enjoy going climbing every week with my friends. In my mind climbing is not only an exercise it is also a puzzle game. I need to find the solutions that work for my strength level and focus to improve my physical weaknesses to solve the problem. In addition to this, I have another sport I enjoy very much, which is cross-country skiing. I recently discovered a ski path near my home that is maintained by the city that is really convenient. Carrying my skies for a few minutes and then I can ski.
I feel refreshed in the fresh air of the forest after a full day sitting in front of the computer, this happens whenever I do any activities in the forest. During the summer, I love harvesting mushrooms and berries. The reason I see eMabler as the right fit for me is that I can contribute to reducing emissions by building our products.

---
About An:
An Tran is a Full Stack Developer at eMabler. She has a couple of years of SW development experience. An works with eMabler's front-end and APIs.
---
eMabler
Based in Helsinki, Finland. We believe that eMobility is the way forward, having worked in the industry for over a decade and we see a great boom in eMobility. We've also seen many platform providers develop closed ecosystems and realized that there's a need for a more flexible solution that focuses on end-user experience.

That's why we decided to build an open platform that lets you integrate your EV charging data into any existing systems, please contact us.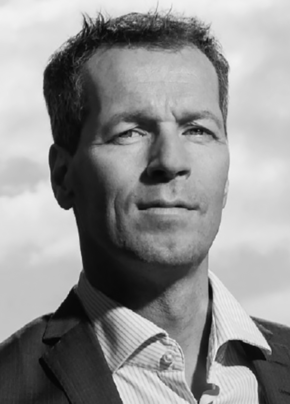 Juha Stenberg
Juha, CEO and Co-founder at eMabler, has +20 years of experience in eMobility, energy management, digital home and consumer services, of which +10 years as CEO in VC-funded start-ups in B2B, B2C and B2B2C. Juha started his eMobility career at Fortum Charge & Drive, and then he worked as an eMobility consultant when Virta was founded. Before eMabler, he led Ensto's charge point business. Juha's key thesis in eMobility is "it is about user experience and energy management.