For charge point operators who operate large volume private charging services
The new major release for the eMabler CPMS Platform will bring several interesting features to take our EV charging service even further. In this release we have focused on two major aspects:
Improve usability of the products with the feedback we have received from customers.

Launch new products on top of our platform to further scale up our capability set.

Usability improvements
We have done several changes under the hood of our platform. Even though our architecture has been scalable from the start. We have also introduced even better ways to scale up faster in this release.

For example, we have taken in use more Microsoft Azure services to store any incoming data to our system. We believe that storing data from the devices connected to our platform is crucial for the future services we offer.

That is why we have taken using Microsoft Azure Data Explorer to help us analyse the incoming data from charging stations even better.

We have also introduced improvements to our Operator user interface, these include:
New welcome page

Improved search functionalities for groups and chargers

New refresh button on the charger info page

Button to add chargers directly to a group

New colours for different charger states

Improved batch functionalities for charger commands, for example, batch reboot

Faster loading of groups, users, operators and chargers

New pages for API integrations and cloud DLM
In addition to this, we have integrated several new chargers into our platform. Here is the complete list of currently integrated manufacturers: ABB, Alfen, Alpitronic, CTEK, Delta, Easee, Elinta, Ensto, Etrel, Garo, IES, Keba, Kempower, Schneider, Siemens, Tritium and Zaptec. The list is expanding constantly.
New functionality
This release also includes two major new features.
First is our cloud-based Dynamic Load Management (DLM) service. Our customers can easily set up a multi-vendor supported load-balanced site with this service.
The DLM now offers functionality to set up groups of chargers where charging currents will not exceed the specified group's maximum.
In a network error situation, our DLM system has taken care of pushing a default profile for the chargers to use. This guarantees that the main fuse on the site is always protected.

Our DLM groups can also be stacked on a treelike structure where child groups can share one master group's maximum current value. This further helps to set up dynamic load balancing systems.
Cloud DLM has the capability to connect external systems like electricity meters to enable new services like peak shaving and different service classes for the end-users.

The second of our new features is our integration feature. And especially our support for OCPI 2.2. We have now included a CPO role support and fully support the following modules from the standard:
Versions,

Credentials,

Locations,

Sessions,

Charging Detail Records,

Tarifs,

Tokens, and

Commands.
We continue to develop products for charge point operators who will operate large volume private charging services. eMabler is an API-First EV Charging Platform that provides a great end-user experience, makes EVs an active participant in the energy system, allows EV charging services to launch quickly and delivers public and private charging services on a single platform.
Unlike vertical monoliths, our product is composable to adapt to varying business needs for scalability.
If you'd like to know more don't hesitate to contact us.
---
eMabler
Based in Helsinki, Finland. We believe that eMobility is the way forward, having worked in the industry for over a decade and we see a great boom in eMobility. We've also seen many platform providers develop closed ecosystems and realized that there's a need for a more flexible solution that focuses on end-user experience.

That's why we decided to build an open platform that lets you integrate your EV charging data into any existing systems, please contact us.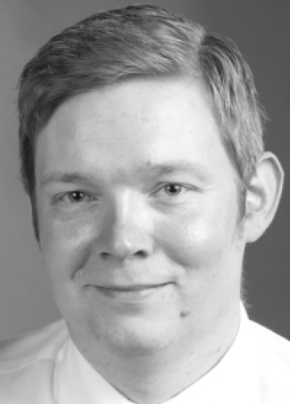 Ville Parviainen
Ville has 10+ years experience in software development, digitalization, content management and web-based services from banking, insurance, telecom and eMobility (B2B/B2C). Ville is actively involved in eMobility standards and technical development in the industry.