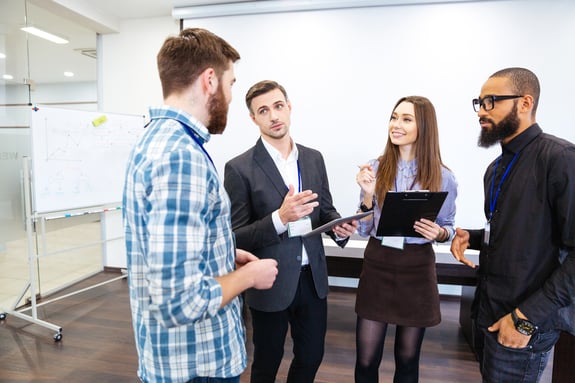 Take the lead in shaping the future of e-mobilty as we move towards a greener, more sustainable future.
JOIN EMABLER
We solve our customers' challenges and accelerate customer growth through convenience.
Discover more about our company culture and current job openings below.
Do your share in the electrification of transportation -
Our customers grow 3x times faster than the market
Who we are 
Our diverse team comprises individuals from various backgrounds, skillsets, interests, and personalities, all sharing a common dedication to a greener future. As our team continues to expand, we embrace members from different corners of the world, encompassing a vibrant mix of cultures and viewpoints. We recognize that our diversity is our strength, and we take pride in being a genuine representation of the global community.
What we do  
We contribute to a greener future by enhancing eMobility accessibility through our Open EV Charging Platform.
As the e-mobility sector experiences hyper-growth, our aim is to even outpace it. We are committed to fostering our customers' success while providing our employees with the opportunity to develop into top-tier professionals in the industry.
Why work with us ?
We expect all eMablers to aim to be top professionals in their roles. We value openness, fairness, trust and honesty, and expect the same from our co-workers, clients and business partners. We are not afraid to speak up when things go wrong, and we praise and celebrate when things go right. Things will get tough from time to time, and perseverance will push us through.

We show professional respect to our co-workers and stakeholders. We have zero tolerance for bullying. We don't walk over people but give everyone an equal opportunity to be the best possible version of themselves.
We work with leading-edge tech and products in an industry that is developing fast. We are a pragmatic, low hierarchy and impact-driven company.
Sport and cultural benefits
Creating a leading edge industry
Paid maternity & paternity leave
Working at eMabler
Read our employees's stories.