Removing the #1 barrier- complicated payment in EV charging services
eMabler is developing an API-first electric vehicle charging platform to make it fast and simple for energy companies, EV operators, infrastructure service providers and charge point manufacturers to integrate electric vehicle (EV) charging infrastructure into their other business systems such as mobile applications, existing customer base platforms, and payment solutions. In the Mastercard Lighthouse program, eMabler will develop easier ad hoc payment methods for EV charging together with Mastercard and local banks in the Nordic.
HELSINKI, Finland (September 7th, 2021) Helsinki-based eMobility API-first eMobility platform company
eMabler
is selected for the
Mastercard Lighthouse FINITIV program.
Lighthouse builds lasting partnerships with leading fintech, cybersecurity, and productivity startups. The program brings startups, banks, investors and advisors together to scale innovative ideas.
"eMabler is super excited to join the program and make it easy for the end-users to pay for electric vehicle charging. The current complexity in payment is a serious problem end-users face. We want to solve this by providing the ultimate end-user experience in electric vehicle charging payment and promote sustainable eMobility." says Juha Stenberg, CEO and Co-Founder at eMabler.
Mastercard, as a technology-first company built around a strong network of partners, understands how important partnerships are for growth. The global and regional network of banks provides a good Go-to-Market platform for solutions that make EV charging payment easier for the end-user and therefore accelerates sustainable transportation.
The electric vehicle charging service industry is a very new area and has attracted a lot of different payment models and mobile applications. The result is that only in Finland there are over 15 different mobile applications for electric vehicle charging payment and existing payment methods, like MobilePay, Vipps, credit cards, are hardly accepted.
According to eMabler's recent EV driver survey in Finland, with over 400 responses, the fragmented payment environment in electric vehicle charging is the most common complaint by the end-users, as less than 30% of end-users regard it acceptable. For comparison, 85 % of end-users are satisfied with the home charging experience, where ad-hock payment is not needed. This demonstrates the need to improve payment services in electric vehicle charging.
---
eMabler
Based in Helsinki, Finland. We believe that eMobility is the way forward, having worked in the industry for over a decade and we see a great boom in eMobility. We've also seen many platform providers develop closed ecosystems and realized that there's a need for a more flexible solution that focuses on end-user experience.

That's why we decided to build an open platform that lets you integrate your EV charging data into any existing systems, please contact us.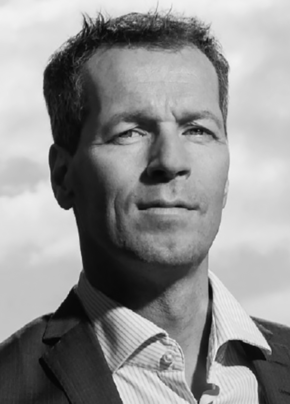 Juha Stenberg
Juha, CEO and Co-founder at eMabler, has +20 years of experience in eMobility, energy management, digital home and consumer services, of which +10 years as CEO in VC-funded start-ups in B2B, B2C and B2B2C. Juha started his eMobility career at Fortum Charge & Drive, and then he worked as an eMobility consultant when Virta was founded. Before eMabler, he led Ensto's charge point business. Juha's key thesis in eMobility is "it is about user experience and energy management.