Image credit: Alfen
Alfen for eMabler integrations
This is an overview of the electric vehicle device from the context of connectivity. We look into the connectivity possibilities, as well as ease of installation, from a connectivity perspective.
Major benefits of choosing Alfen electric vehicle charger
This unit has everything. It supports basically all OCPP versions and has tons of configurations to adjust the behaviour of the charging stations. It also has a screen to show your logo when idle and then guides the user when in charging mode.
In our tests, once the first few hiccups were overcome, the setup was relatively easy.
The configurator used to change settings on the charger is run on a computer connected to the same network as the chargers you wish to configure.
Drawbacks of choosing this product
Alfen units can only be configured by using Alfen's own configuration tool. This tool only runs on Windows, so as a Mac or Linux user, you might be in trouble if you don't have a virtual machine, etc., on your computer.
While you can download the configuration tool installer from the manufacturer website free of charge, unfortunately, you also need to register your credentials in order to start the application. The configuration tool won't start if you don't give valid credentials. In order to get these credentials, you need to first register on the manufacturer site, and then it takes a few business days to get the credentials. Additionally, when using the windows configuration tool, you need to be careful about your network access because if your network is filtering access to Alfen servers, the configurator might not start.
The biggest issues we had with this product were actually about the configurator application, not with the actual product.
Who is this for?
This product's construction is more for home and semi-public, but the connectivity of the product makes it also a good candidate for the public charging segment.
Ease of integration
The device supports even the latest OCPP 2.0 version. As stated, we had some problems with the configurator setup, but after that, the integration was rather easy. This unit has so many configuration options that you need to know what you want beforehand in order to get the unit working as desired. We also noticed some inconsistent behaviour in our tests that might be a result of the device firmware supporting so many use cases.
Where to buy the product or service
https://alfen.com/en/ev-charge-points
Take-Home Message
The device brings you more than enough options and will not let you down whether you wish to do public charging or home charging. The unit also has so many options that it could leave users feeling overwhelmed.
Looking for other product reviews by eMabler? Here is the complete list of what we have already done.
---
eMabler
Based in Helsinki, Finland. We believe that eMobility is the way forward, having worked in the industry for over a decade and we see a great boom in eMobility. We've also seen many platform providers develop closed ecosystems and realized that there's a need for a more flexible solution that focuses on end-user experience.

That's why we decided to build an open platform that lets you integrate your EV charging data into any existing systems, please contact us.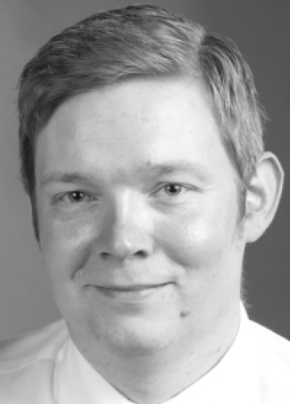 Ville Parviainen
Ville has 10+ years experience in software development, digitalization, content management and web-based services from banking, insurance, telecom and eMobility (B2B/B2C). Ville is actively involved in eMobility standards and technical development in the industry.