Poor customer experience is breaking electric vehicle uptake
The electric car rental company Nextmove recently asked 2,800 electric vehicle users in Germany about their experience with electric vehicles. The results are very worrying, as only 47% would recommend their current electric vehicle to a friend. Respondents were especially unhappy in regard to the charging experience. Considering how important friends' recommendations are for consumers when they make buying decisions, poor customer experience can slow electric vehicle uptake!
Electric vehicle services planned by the engineers for the engineers
Electric vehicles (EV) and EV charging services are relatively new, but as new and more affordable models with sufficient driving range have been released recently, EVs are being sold to a larger public. This hasn't been the case for very long. Just a few years ago, the typical EV driver was really excited about the new electric vehicle technology, and therefore tolerated the shortcomings of this new technology and EV charging limitations. It's fair to say that the service was designed by an engineer, FOR an engineer, with less focus on customer experience.
However, this situation has changed rapidly as the share of EV from car sales has increased swiftly in many markets. In Nordic countries, about 1/3 of new vehicles are electric, and central Europe's larger markets, like Germany and France, are also seeing spiking EV sales in their markets. This means the industry needs to focus more on customer experience, and meet the needs of new consumers to make speed up the electric vehicle uptake.
The key findings of Nextmove's survey
End users' willingness to accept the problems of emobility is decreasing and customer satisfaction is significantly lower than the automotive industry would like.

Electric vehicle charging is the Achilles' heel of carefree emobility. The annoyances that were often mentioned in regard to charging were: charging interruptions, and/or insufficient charging power.

Almost 75% of the drivers surveyed were dissatisfied with the concepts for charging planning.

70% were not satisfied with the apps that play a major role in electric cars - for example, it is about always finding the right charging station.

60% of those questioned are annoyed that the charging cables cannot be stowed away more conveniently within the vehicle. For example, if there are no special compartments or a "frunk" (front trunk) for the cables.

The result of brand satisfaction is clear: apart from Tesla, no manufacturer currently has an all-around convincing product. On average, one out of every two people would not recommend the electric vehicle that they have bought or used. Tesla drivers were most satisfied as 81% recommend their car. Whereas only 19% of Nissan drivers would recommend their car, and 53% advise against it.

The recommendation rate has increased slightly compared to last year, but only 47% would recommend their current model to a friend.


Find out more about the Nextmove study here.
eMabler improves customer experience
We accelerate our customers' business growth in electric vehicle charging services by making the service convenient and economical for the end-users. Only then will end-users regard electric vehicles as attractive and feel confident using EV charging services.
Convenient electric vehicle charging at home is the cornerstone of many electric vehicle drives. Companies offering this service must make it easy, and provide value to the end-users with their electric vehicle charging services. EV charging at home is not possible for everyone, therefore, EV charging services at the workplace and in public must be made easier to access and use.
The industry has built too many closed systems that require registration and specific, often complicated, mobile applications. Unfortunately, roaming is far too often priced ridiculously high, which makes EV charging services expensive.
eMabler, with our API-first SaaS platform, integrates EV charging service with companies' existing business systems and customer base. Our APIs allow end-users to use their already existing mobile payment app to identify and pay for EV charging services.

---
eMabler
Based in Helsinki, Finland. We believe that eMobility is the way forward, having worked in the industry for over a decade and we see a great boom in eMobility. We've also seen many platform providers develop closed ecosystems and realized that there's a need for a more flexible solution that focuses on end-user experience.

That's why we decided to build an open platform that lets you integrate your EV charging data into any existing systems, please contact us.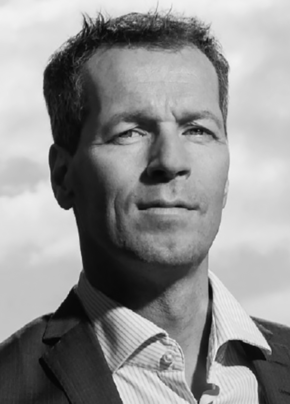 Juha Stenberg
Juha, CEO and Co-founder at eMabler, has +20 years of experience in eMobility, energy management, digital home and consumer services, of which +10 years as CEO in VC-funded start-ups in B2B, B2C and B2B2C. Juha started his eMobility career at Fortum Charge & Drive, and then he worked as an eMobility consultant when Virta was founded. Before eMabler, he led Ensto's charge point business. Juha's key thesis in eMobility is "it is about user experience and energy management.