Ilkka is scaling customers' EV charging business
Ilkka, what do you do at eMabler?
I'm Chief Commercial Officer reporting to CEO Juha Stenberg and responsible for understanding customers' needs and identifying how eMabler can complete these needs. In practice, I'm building and managing eMabler's relationships with our customers, creating joint business cases and working with our complementing partners.
What is your background?
From an education perspective, Automation engineer, but I have never worked in this profession. A typical role for me has been Customer facing Solution owner and Sales, like a solution builder with a solid commercial twist.
For example, after graduating, Nokia Networks hired me to work as a product owner for a Network Measurement solution used for mobile network planning. After brief internal two weeks of training, I was already in the Philippines, training the Customer on how to use the solution. There was not much time to learn the solution myself, but the Customer was happy and bought more services after the course.
Looking back, I have worked my whole career, nearly 30 years, in solution Sales with worldwide Customers. Of course, Europe has been in central focus, but Asia+China has also played a significant role. Lately also, Americas.
My employers have had Finnish, Swedish, Canadian and US cultures varying from startups to substantial enterprises. I have also lived in Stockholm, Sweden and Milan, Italy, during my Ericsson and Ensto times.

I

lkka, what is your personal experience from eMobility?
I have been working with EV mobility for nine years. Four years at the charging station hardware manufacturer Ensto Chago, both AC and DC chargers and five years at cloud-based charger and energy management end-2-end solution provider Liikennevirta "Virta".
The typical Customer challenge has been building an end-to-end high-quality international charging service with minimal CAPEX and OPEX costs. A challenging task, but based on earlier project experience, this is achievable. Predictably, OPEX has been the biggest challenge from a charging station operation and maintenance point of view.
My family and I have been driving full electric and hybrid vehicles for nine years from brands like MB, Volvo, Seat, Renault and VW. Thus we have two online home chargers in daily use, and occasionally, we utilise public destination chargers when travelling to Lappland to meet Santa.
What makes the eMabler solution so unique?
From my experience, eMabler gives Customers the independence to choose the solution components they need to achieve the aimed EV driver charging experience and business goals. For example, reusing Customers' existing CRM, ERP, ticketing and asset management systems through APIs significantly reduces lifecycle costs while not having multiple overlapping "double" systems in operation.
This strategy also allows customers to combine EV charging and other services to attract new end users and retain existing ones. I would state this is one of the unique points differentiating eMabler from the other players in the market.
For the Customers, who don't have their existing legacy parts of the needed solution, eMabler can offer end-2-end EV charging and energy management solutions together with eMablers partners.

How did you end up working for eMabler
?
I know Juha and Ville from my previous employers and as a customer. Now and then, I have met Juha and Ville over lunch to talk about business, and here we are now. I accepted a role as eMabler's CCO.
I consider eMabler's solution approach for building an open API-first platform with complementing End-2-End offering from partners absolutely the best in the market. As a result, customers can use the eMabler's end-2-end offering for the initial service launch and integrate the service later into the existing enterprise legacy infrastructure through APIs. It is like a journey in phases, with the capability to skip certain phases.
What do you do when you are not working?
We spend time with my wife in nature, mostly walking and bicycling. With friends, we go fishing and gather together to cooking. We have had our Chef club already 22 years. I prefer downhill skiing in wintertime in Lappland, Japan or the European Alps.
---
eMabler
Based in Helsinki, Finland. We believe that eMobility is the way forward, having worked in the industry for over a decade and we see a great boom in eMobility. We've also seen many platform providers develop closed ecosystems and realized that there's a need for a more flexible solution that focuses on end-user experience.

That's why we decided to build an open platform that lets you integrate your EV charging data into any existing systems, please contact us.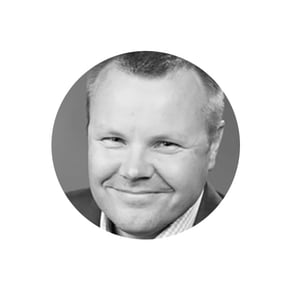 Ilkka Koisti
The unique eMobility market and solution vendor knowledge and their differences give Ilkka the tools to improve your business model, End-User satisfaction and customer loyalty. Ilkka is offering his eight years of expertise as an independent consultant on how to reduce the overall risk, save money, and speed up the Time To Market.