How we founded eMabler
eMabler is the fourth start-up where I am a CEO and the second that I founded. Founding eMabler has been an exciting journey and things have not always played out as we planned. My philosophy is to do things constantly lite bättre. Read what this means and why eMabler will be the market leader platform for Private EV charging services. If you work or plan to work with eMabler we wanted to share our story. Anyone planning their venture I wanted to share this, maybe it will help you with your journey.
The idea is born
I can't name the precise day I decided that "we will start a company". The business idea and decision to found a company sneaked in quietly. Once you let the idea into your head it can be impossible to resist. That is what happened to us.
I and co-founder Ville both worked in the electric vehicle charging business, after tens of customer dialogues, market trend observations, regulation changes and technology evolution projections. We knew how to start the company and what is the strategy. At least we believed, but things don't always go as planned. It surprised me – even if this is the fourth start-up where I am a CEO.
What is the idea?
Our business idea has a few "ground rules"
The first is that electric vehicles (EV) will be the winning technology and substitute internal combustion engines i.e. petrol.

End-users prefer private (home and work) charging over any other way of charging their vehicles.

Many companies will offer EV charging services to the end-users and want to connect the service with their existing business and scale.

Basic EV charging service in high volume and low margin business, so the platform delivering the service must be highly scalable and pricing must support customers' business case.

The real value of EV charging service is delivered by integrating it with energy systems. This can mean Virtual Power Plant services, integrating with local production, electricity connection, building management system and utilizing the EVs' battery storage capacity.

Since the market already had many great companies delivering full but closed solutions - vertical EV charging platforms, as we call them. Vertical platforms have all the needed functionality to connect with EV charging infrastructure and manage customers, services, invoicing and provide user interfaces. Often the business case of vertical platform companies is to "own" the end-user. Companies using their platform are often sales channels. The setback of many vertical platforms is that the end-users need to have several different service providers to charge their vehicles. Not very simple and user-friendly.

These platforms certainly have their place for companies focusing on public charging services. However, vertical platforms are not designed to integrate with other ecosystems and business systems. Vertical platforms are certainly not optimal for private charging, and most don't even try to be.

Also because of the existing competition and the huge amount of work required to implement a vertical platform, it was clear that our focus is the API-First EV Charging Platform for customers that operate sites with a high number of EV chargers and want an open platform.

Besides the market position we also carefully studied the end-user experience in EV charging. It, brutally said, sucks. Customers are confused with pricing, using many mobile apps, complicated payments, expensive roaming, and unreliable charging networks. This was not paid enough attention to as the early adopters tolerated the shortcomings, but now as EVs are for the mass market it is a problem. We are sure that all in the industry are working to improve this. We must!

Our mission is to make EV charging convenient for the end-user. A huge problem end-users confront is the complicated EV charging payment with tens of different EV charging mobile apps. We are now launching eMabler Express to solve this problem, and an end-user can pay for the charge with Apple/Google Pay with just a few clicks, with no pre-registration and with transparent pricing. We are very excited about announcing eMabler Express to take ad hoc payment to a new level.
How did we get started with the project?
Getting started with the project was difficult. We were "nurturing" the idea and worked for a company that manufactures and sells electric vehicle chargers. They also had a simple platform to manage their chargers, a Charge Point Management System.

We proposed to the company that we buy the platform and put in the required effort to modernize it for our business model. This would have saved us some time and we would have received our first customers. After nine months of negotiations with the company, the deal did not happen. The company regarded the platform to be strategically important for its electric vehicle charging business. Well, now they have killed the platform. Strategies change fast in the EV charging industry, and it is difficult for an HW manufacturer to offer SW platforms due to the vendor lock it causes to the customers.

As the deal with our previous employer did not happen, we decided to start a company. End of 2019 eMabler was registered, and the plan was to get funding and conquer the market. Simple!?

Crossing the long Death Valley
The year 2020 really tested my perseverance. I had quit my day job and worked solely on the "project" and just as we started discussions with potential investors Covid started. Then everything stopped and it was impossible to have any kinds of relevant discussions with investors.

During the planning phase, I discussed the business model with many friends. I am sorry, but thank you! Sometimes friends were a sounding board to test my ideas, but quite often I also received new ideas and advice. This help was highly valuable as the H1/2020 wasn't easy. One help I got from a friend was the contact to our now Chairman of the Board. We started with him bi-weekly sparring about the business case, the funding round and getting started.

Even if this Covid-period was difficult for us, I always thought it gave us a competitive edge. The market had stopped. So, companies already on the market slowed down and customers were waiting for us.

Talking with potential investors we realised the discussion was always going into the same loop with the question - how many customers do we have and what is our Monthly Recurring Revenue (MRR). After several times explaining to the potential investor that we are raising the money to have a product to have customers and MRR.

We did have some "good" discussions with the investors, but many investors didn't have a clue or imagination about the electric vehicle ecosystem and what kind of business opportunities it creates. Some comments were valuable and taken into use – thank you! The funniest investor comment was "electric vehicles will be charged at petrol stations and there is no market for private EV charging i.e. at homes and work". I thought it was a joke. It wasn't.

The surprise, at least to me, was that most investors have sustainability as an investment criterion, but no time was spent understanding the ecosystem impact of electric vehicles, storage, local production, smart energy system and electric vehicle charging. This is absolutely at the core when economies are pulling away from fossil fuels.

Somehow we needed to open the "Gordian knot" - how to build a product and get customers. How we did it was that I contacted some potential customers, explained our case, and the product we plan to launch and asked if we could sign a Letter of Intent. Same time Ville was coding the platform to get the first release out faster. Of course, it helps that I have been in the industry for over ten years and know the pains our customers are facing. We got three LOIs (letters of intent) in Q3/2020 and together with these LOIs, we had proof that there is a need for our product. Then our funding round went fast in early 2021 and we leveraged the equity with the Business Finland loan.
Where are we today!
The fight, or as I say the run, isn't over yet and there are hundreds of things that can go wrong, and some definitely will. However, we are very excited about the start. The commercial product was launched end of Q3/21 and now we have over 10 000 connected EV chargers to our platform (one KPI we follow). This means we have connected +60 new EV chargers to our platform per day. We expect that by the end of this year, about 25 000 EV chargers are connected to the eMabler platform. We have over ten customers and they want to scale their business with an open platform and leverage the business with surrounding ecosystems.

Start-up stories too often focus on the founders, but the reality is that the whole team needs to have commitment and competence. We have been fortunate to find such people. I often use Finland's ice hockey coach Curt Lindström's "lite bättre" -slogan. Curt (who was of Swedish nationality) was coaching the Finnish team in 1995 as Finland won its first World Championship. Lite bättre means a little bit better every day in everything we do. This is not always easy, as we need to go outside of our comfort zones, but "sisu"/perseverance helps us.
---
eMabler
Based in Helsinki, Finland. We believe that eMobility is the way forward, having worked in the industry for over a decade and we see a great boom in eMobility. We've also seen many platform providers develop closed ecosystems and realized that there's a need for a more flexible solution that focuses on end-user experience.

That's why we decided to build an open platform that lets you integrate your EV charging data into any existing systems, please contact us.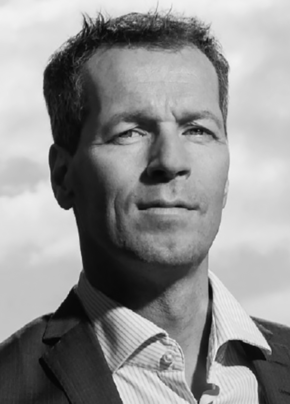 Juha Stenberg
Juha, CEO and Co-founder at eMabler, has +20 years of experience in eMobility, energy management, digital home and consumer services, of which +10 years as CEO in VC-funded start-ups in B2B, B2C and B2B2C. Juha started his eMobility career at Fortum Charge & Drive, and then he worked as an eMobility consultant when Virta was founded. Before eMabler, he led Ensto's charge point business. Juha's key thesis in eMobility is "it is about user experience and energy management.