eMabler
in KasvuOpen's Future mobility growth track
eMobility API-first eMobility platform company eMabler was selected to KasvuOpen "Future mobility growth track" among 15 other companies that are offering innovative solutions and services within the mobility ecosystem. The jury was looking for companies that utilise digital tools/ services to benefit from the evolution of the mobility.
HELSINKI, Finland (April 22nd, 2021) Helsinki-based eMabler has developed API-first eMobility platform that makes it fast and simple for energy companies, EV operators, infrastructure service providers and charge point manufacturers to integrate electric vehicle (EV) charging infrastructure into their other business systems such as mobile applications, existing customer base platforms, and payment solutions.
The jury, consisting of different stakeholders in the mobility sector, include large corporates and organisations: Destia, Innovestor, ITS- Finland, Ladec, Siemens, City of Tampere, and The Finnish Transport Infrastructure Agency evaluated applicants with four criteria: market potential, growth capability, achievements and the team. KasvuOpen includes training and one to one mentoring between companies and jury members.
Companies will participate in two sparring events to develop a business model, offering and way of working. The first event will be on the 20th of May and the second event is held on the 18th of August.
"We are excited to participate KasvuOpen and meet other start-ups and corporates in the mobility sector. Our business model builds to co-operating with other companies: their systems and data. Our API-first eMobility platform is an ideal to build new business models and co-operate with other companies in electric vehicle charging service" says Juha Stenberg, CEO and Co-Founder at eMabler.
For additional information please contact:
Juha Stenberg
CEO, Co-Founder
+358 400 575579
---
eMabler
Based in Helsinki, Finland. We believe that eMobility is the way forward, having worked in the industry for over a decade and we see a great boom in eMobility. We've also seen many platform providers develop closed ecosystems and realized that there's a need for a more flexible solution.

That's why we decided to build an open platform that lets you integrate your EV charging data into any existing systems, please contact us.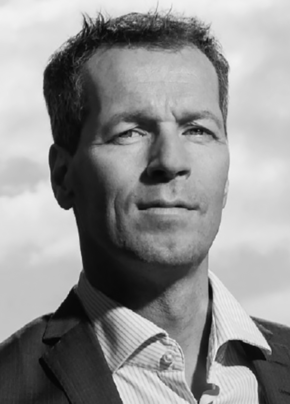 Juha Stenberg
Juha, CEO and Co-founder at eMabler, has +20 years of experience in eMobility, energy management, digital home and consumer services, of which +10 years as CEO in VC-funded start-ups in B2B, B2C and B2B2C. Juha started his eMobility career at Fortum Charge & Drive, and then he worked as an eMobility consultant when Virta was founded. Before eMabler, he led Ensto's charge point business. Juha's key thesis in eMobility is "it is about user experience and energy management.