eMabler ensures secure EV charging services
Electric vehicle charging services need to follow the highest security standards as the service data includes highly critical payment and customer data but is also part of energy systems.
Therefore, the actors in the industry need to pay special interest in designing and implementing their systems secure. Thus, preventing unauthorized actors to access the systems, interfaces, and data. This ensures secure EV charging services.
"We recognize our role in the ecosystem - that is why we've ensured that our platform is a safe choice for all our customers and partners," said Ville Parviainen, co-founder, and CTO of eMabler. "Badrap cyber security playbooks allowed us to advance in several critical areas simultaneously, with straightforward execution and a startup-friendly price from a team with vast experience."
Badrap's service package for eMabler consisted of the Network Service Audit, Startup Security Policy, and Privacy Policy playbooks. As part of the Network Service Audit playbook, Badrap security researchers analyzed the architecture, design, and source code for eMabler's service.
"We appreciated the robustness of the architecture and the reduced attack surface presented by a sound microservice implementation. The service had been designed with minimal dependencies and a clean interplay between interfaces. We were able to suggest improvements on data partitioning between components and point out corner cases in the application logic," Heikki Kortti, CEO of Badrap commented. "Working with the eMabler team was easy throughout the process, and they demonstrated a great passion for clarity and security."
eMabler creates a more sustainable future by making eMobility more accessible with an API-first electric vehicle charging platform.
If you'd like to learn more about eMabler electric vehicle charging platform, don't hesitate to contact us.
---
eMabler
Based in Helsinki, Finland. We believe that eMobility is the way forward, having worked in the industry for over a decade and we see a great boom in eMobility. We've also seen many platform providers develop closed ecosystems and realized that there's a need for a more flexible solution that focuses on end-user experience.

That's why we decided to build an open platform that lets you integrate your EV charging data into any existing systems, please contact us.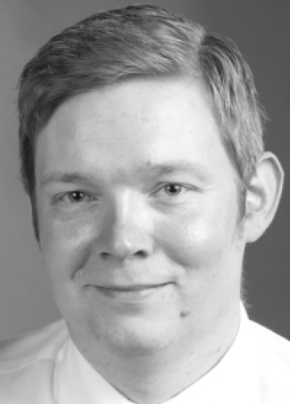 Ville Parviainen
Ville has 10+ years experience in software development, digitalization, content management and web-based services from banking, insurance, telecom and eMobility (B2B/B2C). Ville is actively involved in eMobility standards and technical development in the industry.